Is Your Disaster Recovery Strategy -Simple. Smart. Scalable? If you are ready to learn why moving your business communications to the cloud will save you time, money, and risk, then you need to read our eBook!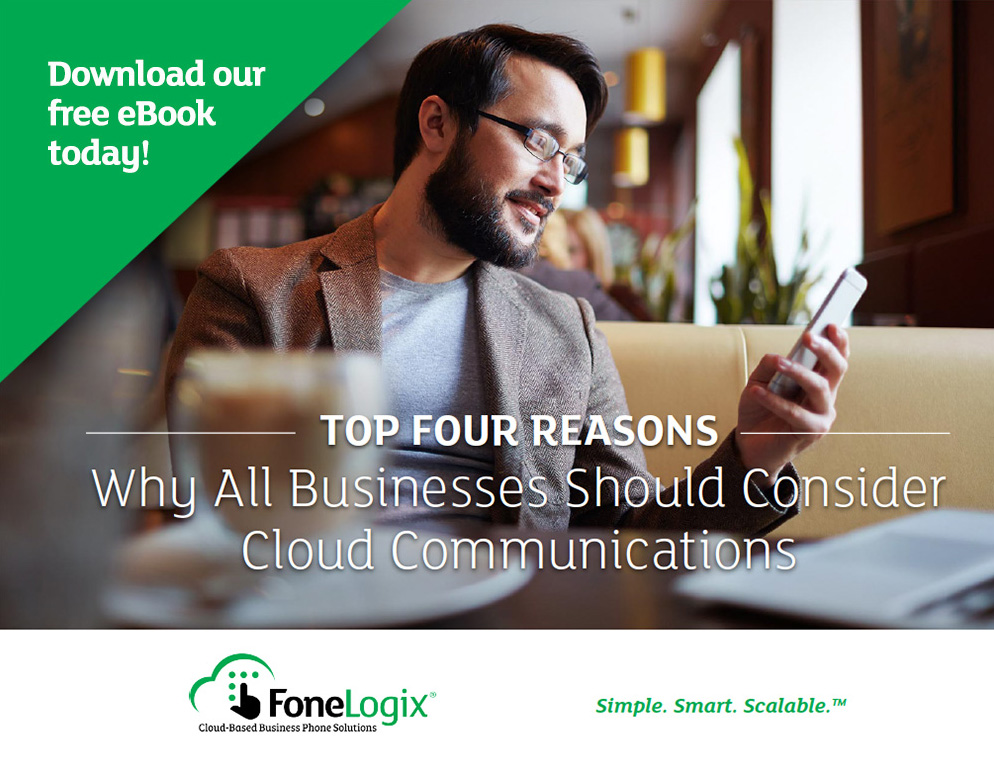 Experience business without borders while minimizing hardware, risk, cost and maintenance hassles by moving to your phone systems to the cloud. The FoneLogix™ Cloud-hosted PBX framework is simple, smart and scalable on demand, regardless of location. Teleworkers, multi-office locations, and a growing mobile workforce are among the top reasons people choose FoneLogix every day. Our enterprise cloud-hosted PBX Portal is easy to configure, manage and deploy. Add and configure phones with ease as you grow and let our expert team support you with our dedicated LogixCare™ support.
Complete the form to download our Free eBook and discover the power of the cloud.