Conversational Banking: The New Way To Bank
Gone are the days when we had to go down to a brick-and-mortar bank and file mundane paperwork to carry out basic banking tasks.
Though internet banking helped solve this to an extent, it is still cumbersome as websites/ apps are not easy to navigate and customers often have to sieve through an overload of information.
Today, conversational banking has simplified banking to an extent where you don't even have to visit a bank. Major banks have adopted conversational banking products to simplify banking processes, which will soon be the norm in the banking industry.
Texting is the preferred choice of communication for millennials
The advent of internet changed how people converse with businesses and carry out everyday transactions.
Millennials prefer texting to carry out their social and financial interactions. In a recent study, out of the 92 million millennials in the US, 38 percent of them already communicate with a service, product or a brand using 'instant messaging' as the mode of communication, while 44 percent of them prefer texting.
Millennials influence societal, communication and technological trends making it pertinent for banks to cater and engage with this segment effectively. Estimates show that by 2020, their spends will amount to $1.4 trillion, or about 30% of retail sales in the US.
Benefits of conversational AI for banking
Three decades back, in the evolution of banking technology, internet banking reduced the operational time by enabling customers to transact real-time.
Today, conversational banking reduces operational costs further more by providing instant communication in a soon to be AI-first world. This also enables banks to capitalize on lead generation opportunities.
Fone-bots are developed to achieve natural communication with human-level accuracy for speech recognition, natural language processing (NLP).
Here's a brief overview on how conversational banking helps your bank:
According to research, the average cost of a banking transaction over the phone is around $3.80, while an ATM transaction costs $0.48. Similarly, the average cost of a digital transaction (online or on mobile) is around $0.04.
Studies have shown that AI-based conversational banking bots brings down operational expenditure (OpEx ) by 52 percent.
Fone-bots have cognitive AI reasoning attributes and deep learning skills, which makes customer communication more efficient, eliminating the need for constant monitoring. The reduced dependency on human agents helps provide round the clock (24×7) support with minimal intervention.
Conversational banking help banks understand their customers better and provide a personalized experience. Fonelogix uses predictive analytics also helps in analyzing spending patterns, thus making relevant and in-time suggestions for products that the bank has to offer.
Fone-bots friendly and conversant UI eliminates the need to fill lengthy questionnaires online while applying for new banking products. This helps to increase conversion rates and reduce abandonment.
Real-time natural communication with consumers
Fone-bots are developed to recognize human language and measure the experience through the sentimental tone of each conversation. This helps keep the conversation natural and human-like
AI enables all consumers through speech transcription and synthesis to conduct banking tasks easily, thus widening the customer base for banks.
Conversational AI reduces the risk of fraudulent transactions by tracking behavioral patterns and identifying anomalies or fraudulent transactions.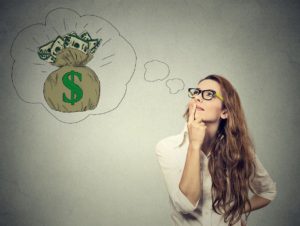 Banks/Credit Unions and Conversational Banking: Present and Future
In early 2016, Facebook, the largest social network, opened their platform for businesses to build chatbots on Messenger. Today, more than 100,000 chatbots exist on Messenger, which include large financial players like MasterCard and American Express.
The adoption rate of Messenger bots is predicted to be much higher than any disruptive software or hardware device. Major banks in the US are looking to adopt conversational AI technology on multiple channels, including IVR bots, IoT and web or app-based chatbots.
By 2020, customers are expected to manage 85 percent of their relationships with businesses without interacting with a real human. With the aforementioned advantages of AI-based conversational banking, banks are naturally adapting AI in their digital transformation plan.
At Fonelogix, we are gearing up for the next tectonic shift in banking. Our strategic partnerships with Fin-tech & top research universities in the US helps us to be at the forefront in AI/ NLP technologies.
Get in touch with us today at sales@fonelogix.com to learn more about adopting AI in your bank's digital strategy.